In my travel experience I have run into a ton of problems. For example, one time I spilled a whole Teavana Tea from Starbucks all over my jeans while waiting for Christian to pick me up from the airport. Or the time i'd have a "natural" weekend with zero makeup, only to be taken out to a nice date with a face looking like I hadn't slept in 3 years. Whether it be a road trip, or a flight out of town you must expect the unexpected.
So here are 5 things that I recommend you have with you on a trip.
1. Wipes
I prefer antibacterial wipes, but baby wipes will do, too. There comes way too many times when you get sticky hands or the flight attendant did not do a proper clean of your tray table. The good thing is that all of these wipes come in a convenient travel size already! I always had some on me and now it's always on me since I have a toddler! You can find these at your local pharmacy, convenient store, and even gas station! Say no no to dirty/germ-y hands and throw some in your purse/duffel bag.
2. Snacks
Caught on the runway for an hour before departure? Thirsty? Hungry? It's too bad they won't be serving until you're reached the altitude for your stewardess to begin her drink run. Make sure to pack an empty water bottle and sealed snacks in your carry-on bags. You can even pack your lunch in a mason jar! As long as it's sealed, it can fly. (some may vary).
OR
Are you running late to work, or too lazy to stop at the store on a road trip? Having a granola bar or trail mix on hand can really ease you. The last thing you want to do is get hangry and those two provide a good serving of protein! Buy in bulk from Costco!
3. Make-up
Okay, this isn't 1 thing, but consolidated in 1 make-up bag does!
In my make-up bag I have:
Foundation (2-1 Foundation and Concealer from Clinique)
Mascara (I know you have more than one so toss that extra bad boy in there)
Blush (sample size that I got from Sephora)
Eye Shadow (3 tone shadows from Clinique)
Brushes (dual ended eye shadow brush, blush brush, and beauty blender.
Lipstick (birthday gift from Sephora)
You never know what is to come. This is a just-in-case I'm caught in the same restaurant as Behati Prinsloo and I need to step my game up, bag.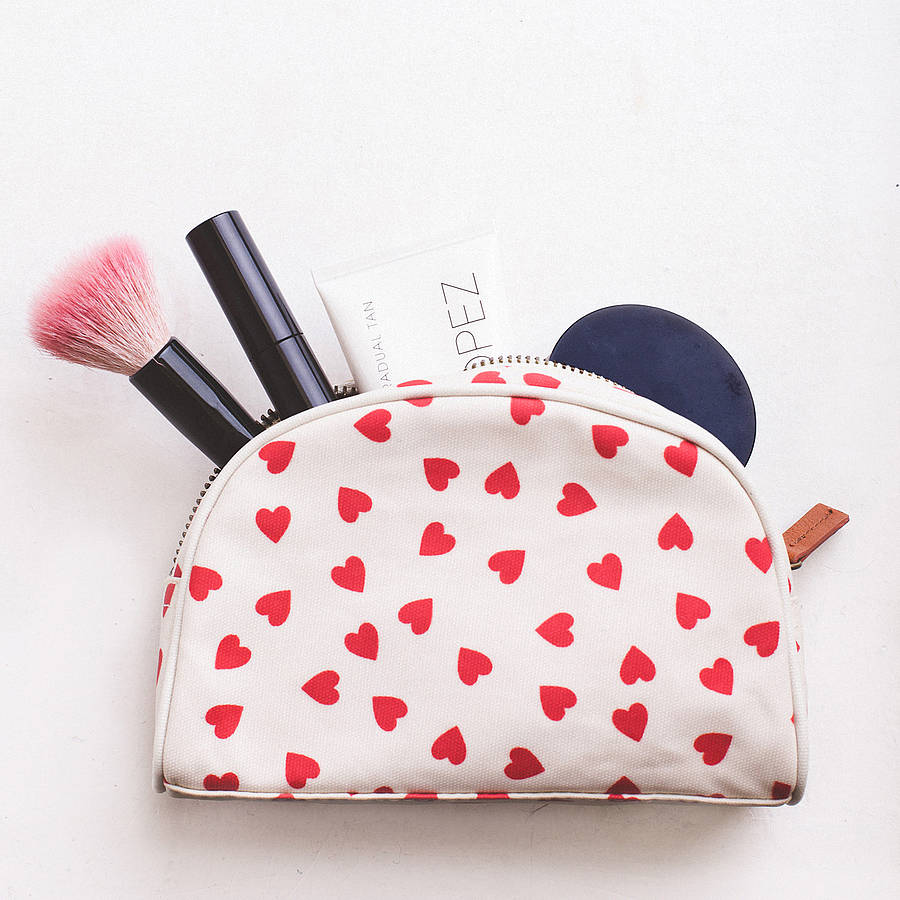 4. Extra Clothes
Throw an extra change of clothes in your carry-on or keep them in your car. Imagine you're on the highway drinking your favorite red soda and your husband slams the breaks in order to avoid hitting a chinchilla. I'd be glad the animal was okay but how am I supposed to go hiking all sticky and red? Expect the unexpected.
But more realistically you might go swimming in the lake you discovered on a hike. It has happened to us more than once and boy were we glad we had an extra pair of warm clothes.
5. Battery Bank
Caught halfway through a hike and your battery is at 2% but you NEED to take a picture of that really cool tree? Battery banks can save you in your dire moments. These can be found in the value section at Target or just about any electronics section in stores. You always want to have your phone charged before you go anywhere anyways. Emergencies come out of the blue and I highly recommend having one on you especially in remote areas where there might not be much traffic.
What are your must haves while traveling? Comment below! Don't forget to subscribe. Happy Adventuring!
-Mary C.